Gastronomy Wonderland
Let's Enjoy Eating Like a Local!
Going a few hundred years back in the Persian history, food had to be prepared and catered in-house by the female head of the household. The idea of eating out was still a taboo until the first bakery was opened in Tehran by a Russian expat in 1931, which then was expanded to a cafe where people could snack out.
Tehran is a metropolis of over 12 million people, which means a huge demand of diverse tastes in food and drinks. A food feast like no other cities in Iran, Tehran offers cooked and baked goods to cater to all different tastes, from strictly vegan/vegetarian to meat lovers and in between. The myth that Persian cuisines are heavily meat based will be proven wrong on this tour and if you haven't already fallen for the Persian dishes you'll have another chance.
Cafes have also played a big cultural role and are now regarded as one of the trendiest options for youngsters to meet up- thanks to Instagram, as well! There are more than 300 cafes in Tehran with their unique stories and ambiance.
Exploration doesn't end here! Iran is also famous for its tasty organic fruits and dried fruits. We will check out dried nuts shops and green grocers in search of the tastiest local fruits. On the way back we'll visit a juice shop to quench our thirst with a traditional Persian drink.
This tour will take you through an immersive experience of Iranian delicacies.
Tour highlights are:
Tour Introduction at the See You in Iran hostel in Tehran
Visiting Naderi cafe
Visiting Lolagar street to check out Rira cafe
Going to Moslem restaurant or 30tir to check out Gol-rezaieh, or ASP depending on the time of the day and food restriction (lunch/dinner)
(if headed to Moslem, we'll snack out at one of the nuts shops out there, else, we'll visit a Tavazo nuts shop)
Or
Tour Introduction at the See You in Iran hostel in Tehran
Walk towards the nearest subway to experience a bit of public transport in Tehran
Take a walk towards Enghelab Sq to hear stories of this culturally and intellectually significant area
Go back to Vali'asr Street to walk up along the most iconic street in Tehran and snack it up!
Lunch at (depending on food restrictions we can choose from available options)
Take a walk through the Tajrish bazaar and learn about the importance of such marketplaces
Visit a trendy (hip/upscale) café of your choice for the afternoon drink
Check out Darband, time and weather permitting (optional)
Dinner at one of the ASP diners/cafés (optional)
| | |
| --- | --- |
| Duration: | 5 Hrs (11 am to 4 pm) |
| Date: | Fridays and Saturdays |
| Number of Participants: | On request |
| Transportation: | Walking and public transportation |
| | | |
| --- | --- | --- |
| 1-2 People | 3-5 People | 6 People or more |
| 30 Euros | 60 Euros | 80 Euros |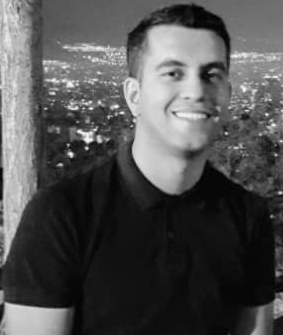 Hailing from north east of Tehran, Saeed is an extroverted art, food, and nature lover, and a good friend maker who knows how to get around the city creatively.
Having spent countless days of his life exploring the city and the nature surrounding it. he can show you what you want and what you didn't you know you want! Apart from the typical historical landmarks, he specializes in finding neighborhood cafes, parks, and spots where locals love to hangout.