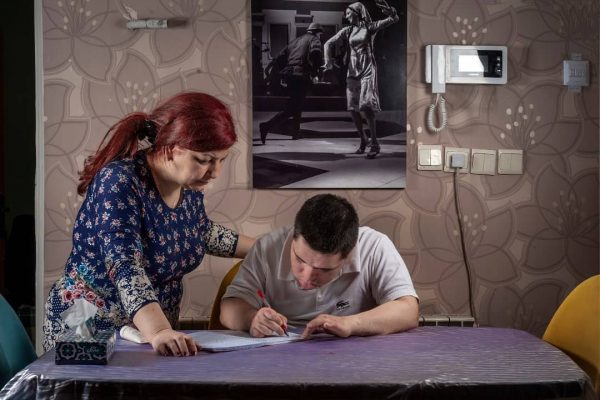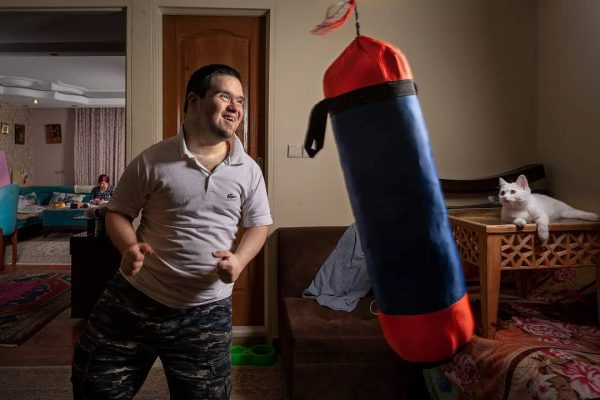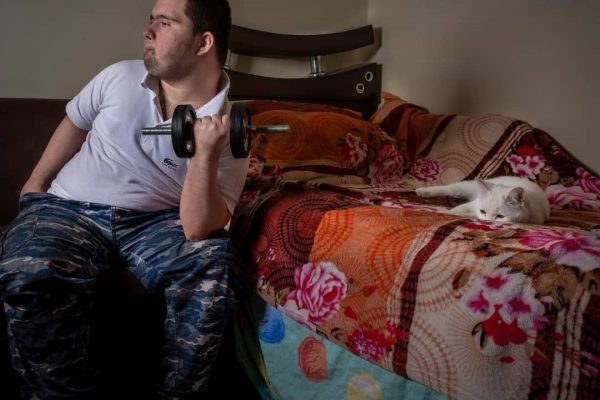 Mitra Bahmani is trying to show one day in the lives of people with Down Syndrome. "This series seeks to show the loving relationship between Emad and his mother," the Tehran-based photographer and social worker says about the photos that she shared with us. One child in every thousand across the world is born with Down Syndrome. But due to social stigma and lack of awareness, many struggle to integrate fully in society. Although this genetic disorder causes developmental delays, people with Down syndrome can lead normal lives.
With guidance and assistance from community programs, people with Down syndrome can complete education, have jobs and social lives. "Emad's mother Homeira has been teaching first grade for 30 years. Her students call her Mehraban (kind). Mehraban is the most patient teacher, friend and mother whom I have seen to this day," the photographer says.
میترا بهمنی درحال انجام یک پروژه‌ی عکاسی است که یک روز از زندگی افراد متولد شده با سندروم داون را نشان میدهد. این عکاس و مددکار اجتماعی درباره سوژه‌ی تصاویری که با ما به اشتراک گذاشته میگوید: «این مجموعه در پی نمایش یک روز از رابطه‌ی عاشقانه‌ی بین عماد و مادرش است.» از هر هزار کودک در سراسر دنیا، یک نفر با سندروم داون متولد میشود. اما بدلیل ذهنیت نادرست جامعه و نبود آگاهی کافی، بسیاری از این افراد نمیتوانند وارد جامعه شوند. اگرچه یک اختلال ژنتیکی باعث تاخیر در رشد این افراد میشود، افراد متولد شده با سندروم داون میتوانند مانند دیگران زندگی کنند.
با راهنمایی و کمک مددکاران و برنامه‌های اجتماعی، افراد متولد شده با سندروم داون قادر به تحصیل، کار و برقراری روابط اجتماعی خواهند بود. عکاس میگوید: «حمیرا، مادر عماد، ۳۰ سالیه که معلم کلاس اول ابتداییه و همه‌ی شاگردانش او را مهربان صدا می‌کنند. مهربان صبورترین معلم و دوست و مادری است که تا امروز دیدم.»