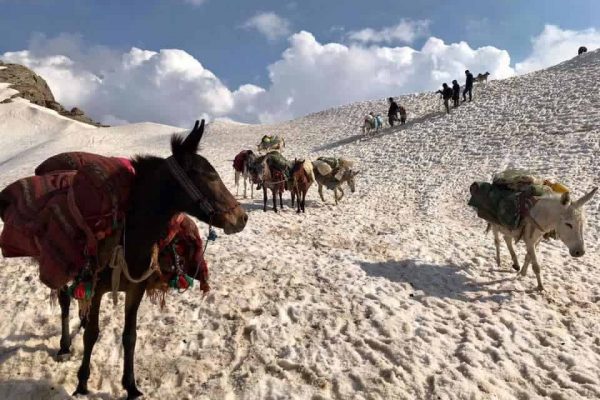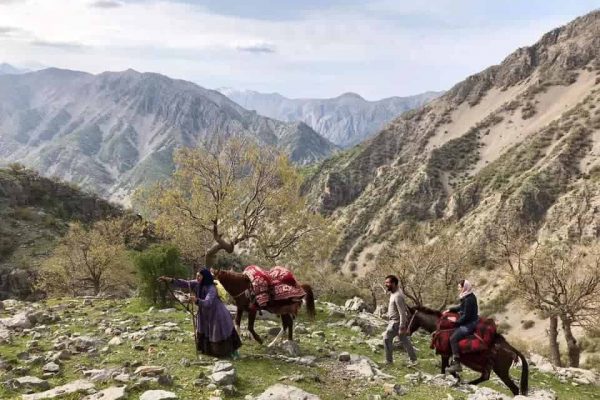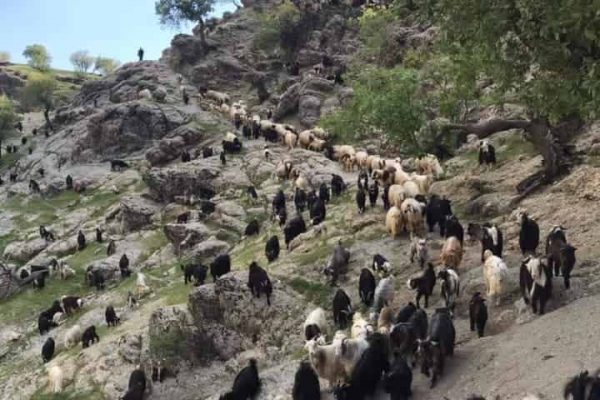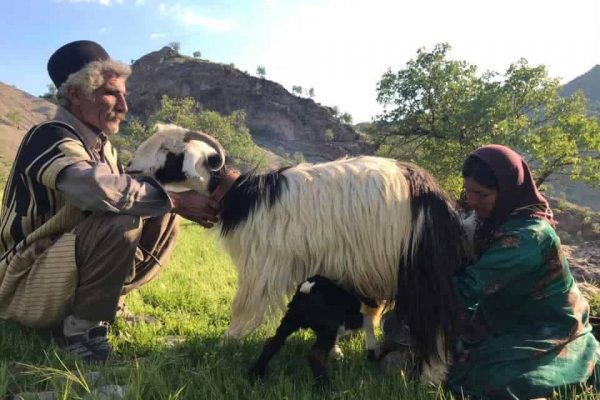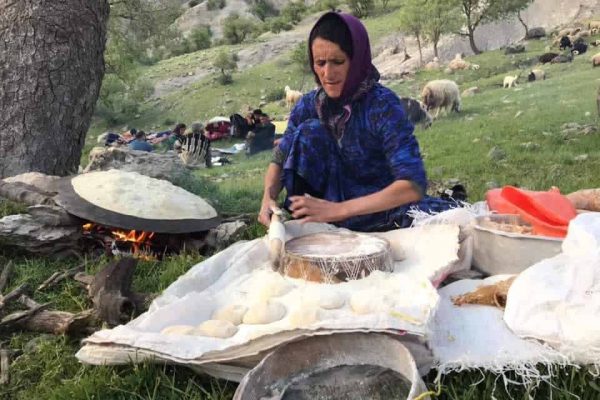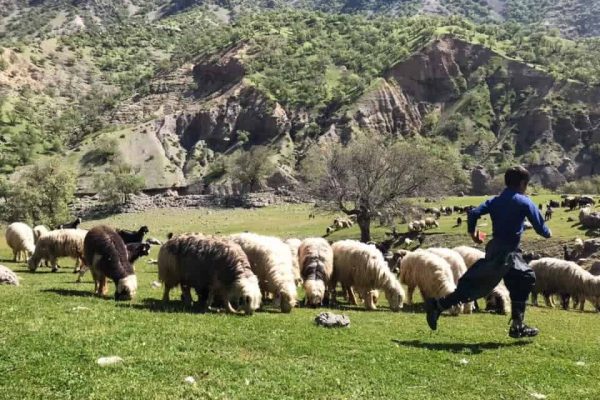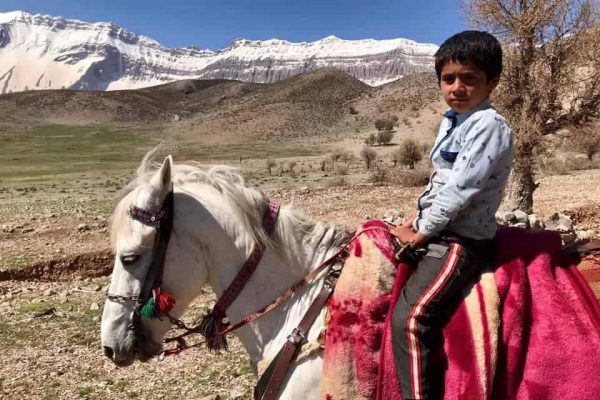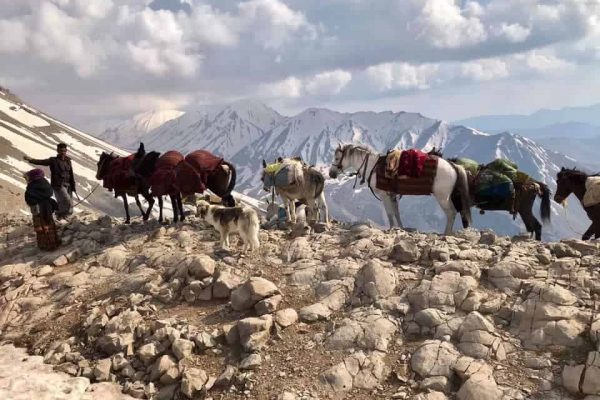 Around a week ago, I experienced my second main migration with Iran Bakhtiari Nomads. It was unlike anything I'd seen before. I was fortunate enough to join a very authentic nomad family to do the migration (Kooch).
Thinking back, several things amaze me. During those days, I had my best hiking experience ever. The weather was wonderful and all around us were mountains and plains. On the third day, we reached a snow-covered peak … Too lovely for words! We all slid across the snow down the mountain, and then a wide green valley came to view. Some minutes later all sheep, goats and the mules were all over the field, grazing. I don't think I could have even imagined there is such beautiful scenery in Iran.
Mr. Ramezan and his wife Setare with their 5 children were our kind host. Our magnificent migration started on Friday, April 26. Every day, after having breakfast, while the nomads were packing the donkeys, we followed a big flock of sheep & goats in the most magnificent mountains I've ever seen. It was all the symphony of nature … sounds of birds, sheep's bell, fast-flowing rivers and fantastic scenery. But the best part of the trip was the experience of living a nomadic life. In nomad families everybody has his/her share of responsibilities. Boys, Ferdos, Mehran and Ashkan took care of the animals and collect wood for the fire … They were Nomad boys to their very core. The mother did every day chores including making bread and sometimes milking. Father of the family, who was the head of the family, had control over almost everything.