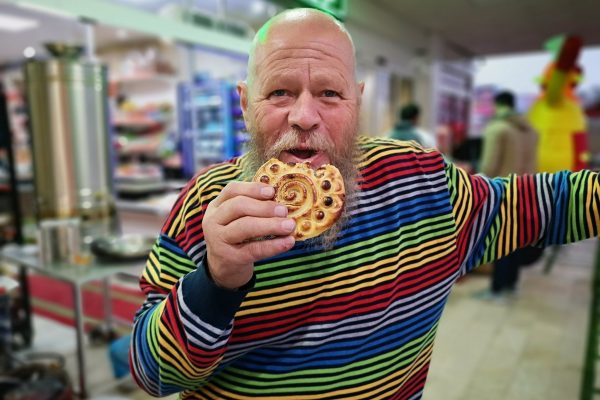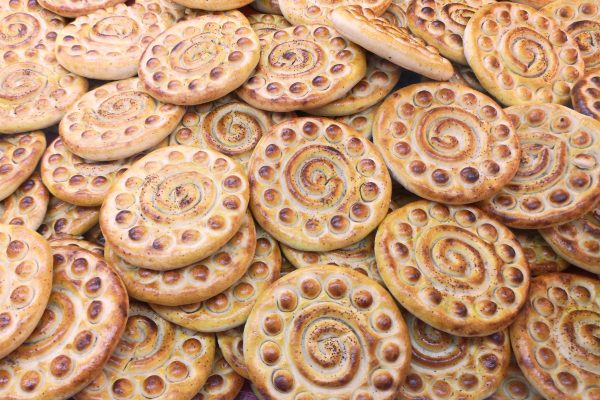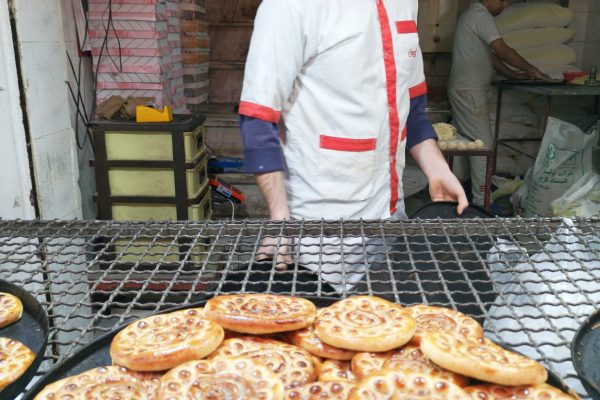 Here are some pics of my last trip to Iran, exploring the North. This is where I fell in love with Fuman cookies and I loved them so much I spent considerable time with a group of locals, learning how to make them. So here is the recipe, adapted by me and I can happily tell you that it is 99% right. If you don't have a stamp, don't worry, they'll look slightly less authentic but will taste just as good.
Fuman Cookies. Traditional recipe adapted by Franz Scheurer.
Ingredients:
Dough:
3 ½ cups all-purpose flour, sifted
¼ teaspoon of baking powder
¼ teaspoon of baking soda
2/3 cup unsalted butter
2 teaspoons of olive oil
¼ teaspoon of saffron steeped in 1 tablespoon of hot water
¾ cup of warm water
Filling:
¼ cup unsalted butter
1 ½ teaspoons of olive oil
1 cup of castor sugar
1 cup of all-purpose flour
6 drops of vanilla essence
½ teaspoon of green, ground cardamom
2 teaspoons of ground cinnamon
1 egg, 55gr
A few strands of saffron, infused in 1 teaspoon of warm water
Method:
Dough:
Mix flour and baking powder and baking soda together well and make a well in the centre. Put butter into the centre and drizzle oil over the butter. Drizzle saffron and saffron water over the butter. Knead the butter etc. into the flour until flaky. Add warm water and knead to a soft dough. Place in a bowl, cover with plastic wrap and leave to rest for 20 minutes.
Filling:
Mix together butter, oil and the sugar. Mix this together until you have one homogenous mass. Then put the spices and the flour together in a different bowl and once mixed well, add to the sugar mixture and mix well. Unwrap the rested dough and dust a tray with flour. Pull a piece of dough off and form it into a circle by hand, top with a generous heap of filling, fold over and pat down to make sure it's sealed well. Put onto floured tray and repeat will all the dough and filling are used up. If you have a stamp with the typical Fuman pattern, dip the stamp in plain flour then press down onto each cookie. If you have not, use your fingertips to make pleasing looking indentations into the top of each cookie. Combine egg and saffron and brush the top of each cookie with the egg solution. Using a wooden or metal skewer punch a few small holes into the top of each cookie. Pre-heat oven to 200ºC, Bake cookies for 25 minutes and serve immediately.
They are best consumed while still warm but will keep well for a day. So you see, it's not that hard. Another highlight of that trip was the area of Masouleh and of course the wonderful produce market at Rasht, Iran.