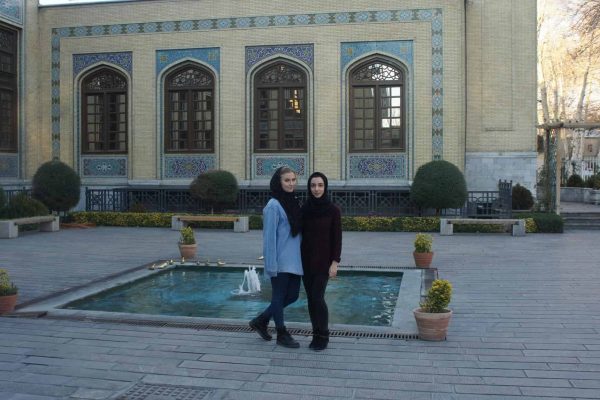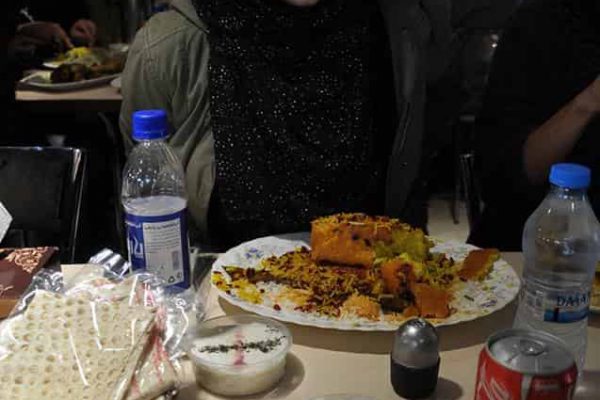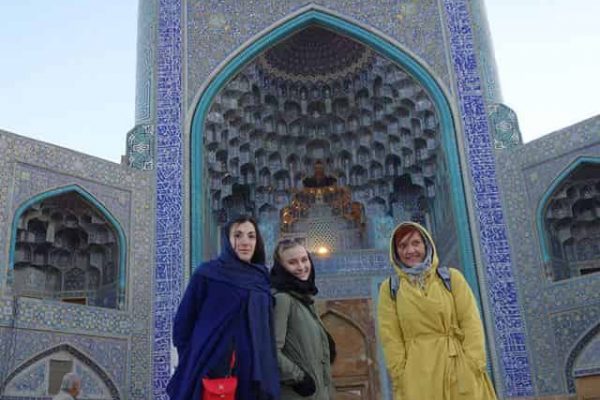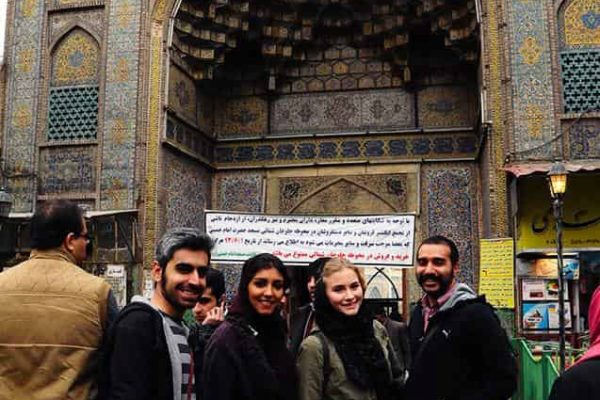 I am a Danish girl who travelled a month in Iran over December 2014-January 2015 and I must say as a very experienced traveler (40+ countries by now) that Iran is one of the most amazing, beautiful and friendly countries I have ever been to! Just to let you know, this will be a long post, but I think I need to cover many aspects!
I wanted to go for a few years after meeting an amazing group of Iranian friends in a trip to Malaysia and even more after meeting many travelers who came from Iran when I was travelling in Eastern Turkey, Georgia and Armenia last winter.
I was still a bit nervous about going alone, so I was happy when a friend from home was planning to go around the same time as me to visit some family. While some my friend and family was very nervous on my behalf and even after being warmed by the Iranian Embassy not to go unless I was with a group tour, I decided to go and went through the month-long visa process. Then before my trip my friend from home couldn't go anyways and I got nervous again, but then I used my network and got in contact with some friends of friends and found a host in Tehran.
So while sitting on my airplane from Turkey to Iran I had no idea what to expect from the trip, but ever since I arrived I had so many great experiences I will never forget. I was super impressed by the hospitality and friendliness of the people here after picked up in the airport of a friend of a friend in the middle of the night. In my first days I met many very cool open-minded people, had an amazing New Years Eve party organized on the day and I feel immediately in love with Tehran! I got to see so much amazing architecture, saw amazing museums and galleries, saw gorgeous palaces, beautiful parks and had amazing food! I was there for 11 days and I first planned to stay 4 and I still didn't feel like I got to see a lot of the city. In those 11 days, I ended up staying in 3 different houses and everywhere I was welcomed so warmly!
Then I went to visit Sanandaj, which is the capital of the Kurdish region, which was also super amazing! In the bus trip I saw the most amazing mountains and nature. Sanadaj has some of the nicest people I have met in Iran and I stayed with a girl via couchsurfing, and I was laughing 24/7 in those 4 days I was there. The food and culture was amazing and so different from Tehran. That is also, what makes Iran so interesting for travelling to see the many different cultures and people across the country.
Then I saw the two former capitals Esfahan and Shiraz, which had the most amazing architectures, mosques and over all tourism sights including Persepolis! I got to meet a lot of amazing people and other travelers! Oh and in Shiraz they have the most amazing Faloodeh (a type of Icecream). The weather is also really comfortable in winter time in those regions.
Then I went to the south of Iran where I also met a completely different culture and very hot climate. I first went to Bandar Abbas, where I stayed with the uncle of my friend from Denmark. Bandar Abbas has the most amazing seafood, people wear the most amazing clothes, and it is definitively in that region I got my most beautiful souvenirs. Then I went on a day trip to Hormuz island which is one of the most unbelieveable beautiful places that I have been! You will find colourful mountains, black silver sand beaches and red sand beaches. And afterwards I went to Queshm which is another island, which is not as colorful as Hormuz but definitively amazing as well. My highlights was driving around in motorcycle with my friend, hiking in an amazing canyon and seeing the sunset, visiting the world largest salt cave and going fishing with the local men of the village and making the dinner of the night.
Queshm was my last stop, before cathing an airplane to Dubai. But I could definitively have stayed even longer in Iran!
I got to see a lot of places, but nowhere near the amount of cities that I planed from home, but I do not regret anything. My advice is just to travel slow and enjoy the people that you meet and I was invited to many parties and trips by my new friends, so just always say yes and travel slow. Everywhere in Iran is so diverse not only in terms of people, but also in terms of nature and weather. I went from north to south in the winter and the temperature changed from about 5-30 degrees.
As for travelling solo, I spent most of my time with my newly made Iranian friends, but I also spend a great part of the days with walking around alone doing the day and visiting museums. I got to meet so many friendly people who would say "welcome to Iran" to me and when I was travelling alone in the bus people would be so respectful and most of the time I would get two seats for myself in the front and I would meet people who would talk with me and give me chips and candy. As for English it is well spoken in Tehran and in other major cities, so that was not a problem for me.
But as for male attention I got a lot, but it was 99% very harmless, and most guys would just give me their number on a piece of paper and I must say male attention here is next to nothing compared to neighboring Turkey. In one month, I had two uncomfortable situations, which I must say was also a bit of my own fault. First I was walking alone in a neighborhood in Southern Tehran where I probably shouldn't have been and I was followed by some guys, but then I very quickly met a lovely couple who walked with me and helped me to find a taxi. Second time I was changing a bus in the middle of the night in a city that turned out to by Qom, which is also the most conservative city in the country and I was not following the local dress code in that city. Nothing particularly happened, but I just felt very uncomfortable there and I was really hungry, but I couldn't get myself to get out of the bus again to buy food. Then the people in my bus ended up buying me dinner and were just super nice! What always amazed me in Iran was the kindness of the people and the moment I got into those situations people were there to help me! And most foreign travelers who were women that I met didn't have any uncomfortable situations at all. Most of all I really enjoyed travelling as a solo woman as you can get to see
I have travelled many places and when you travel alone you put yourself in a vulnerable situation, but I feel like those experiences where nothing and I will absolutely recommend anyone in doubt to just do it and I will definitively visit again!
So if you have any questions about travelling as a solo woman, the visa process, travel destinations or any other aspects, please feel free to write a common down below or send me a friend request and write a message.
Here is also just a few photos from my trip!
Lots of hugs and great thoughts from me to Iran and all of its people!!
Solveig Kirstine Bennike Bennedsen