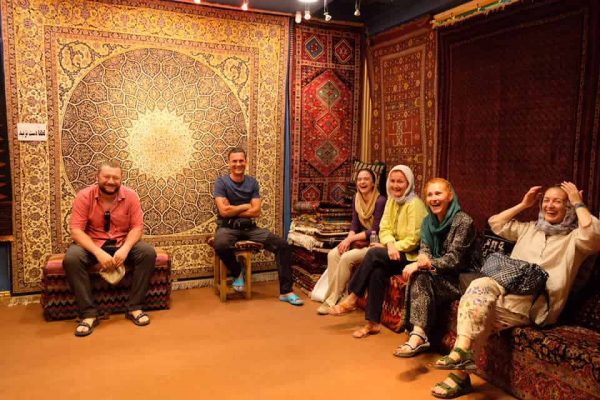 Unfortunately Iran is all over the news with hate speeches of war-mongers.#USA is again trying to make business with another war, and interfere in our political life with same excuses they had for Iraq.
Although Iran is trying hard to grow and progress. The photo captured a moment with my dear Romanian friends I recently hosted in Iran. Not more than 10 days ago. In a beautiful small handmade Carpet and Kilim shop around Naghsh-e Jahan Square in Isfahan. One of our precious historical souvenirs.
Please don't let them brain wash you; Iran is safe. People are struggling with financial problems due to sanctions and we need you to visit our country.
To gain victory over war propaganda.
Mina Ghorbani