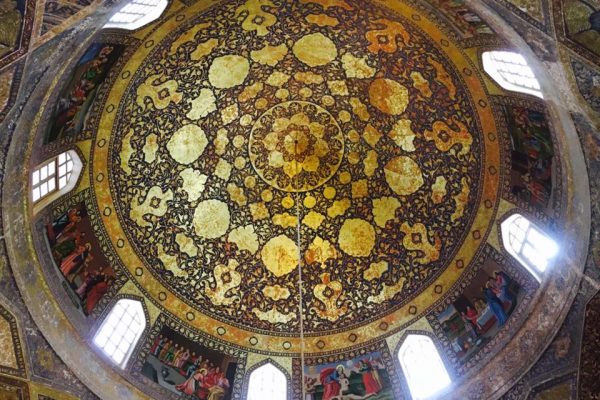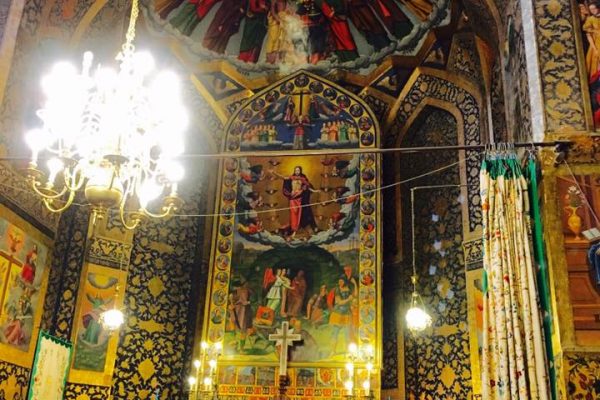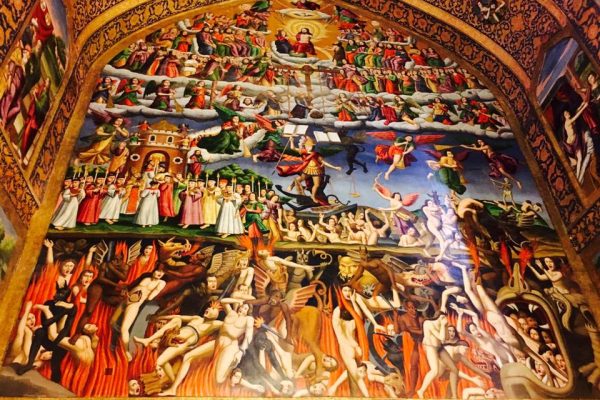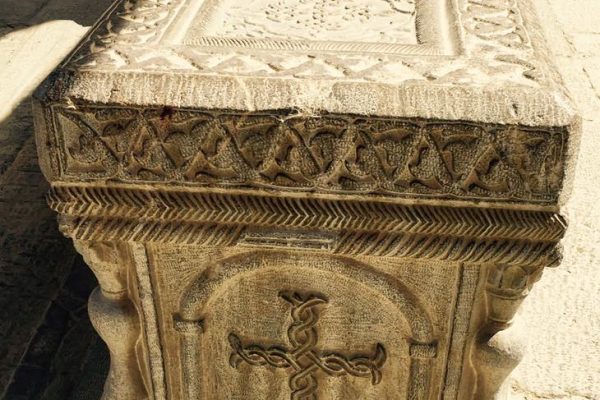 Hours before I left Isfahan, I went to Jolfa, the Armenian Quarter, established during the reign of Shah Abbas I, where he brought masses of Christians to benefit from their expertise in many fields. The Shah ensured their religious freedom was respected, by offering them some of the most beautiful churches in the region.
So, during my visit I went to two divine churches. The tremendous Church of Saint Joseph of Arimathea, commonly known as Vank Church, built between 1648 and 1655, and the gorgeous Church of Bethlehem.
Both churches are breathtaking from within, with a rich decoration, mixing between the Islamic and European tiles and designs, and presenting the Christian imagery, through some splendid frescoes.
During my visit, I met with Vahi. He works at the Bethlehem Church, and ensures visitors understand the Armenian tradition in Iran, as well as the history of this beautiful church. One can feel the passion he has for this place, through his kind words he uses to describe the richness of its history.
Isfahan is clearly half of the world.
#whynotiran
Mohamed Bel