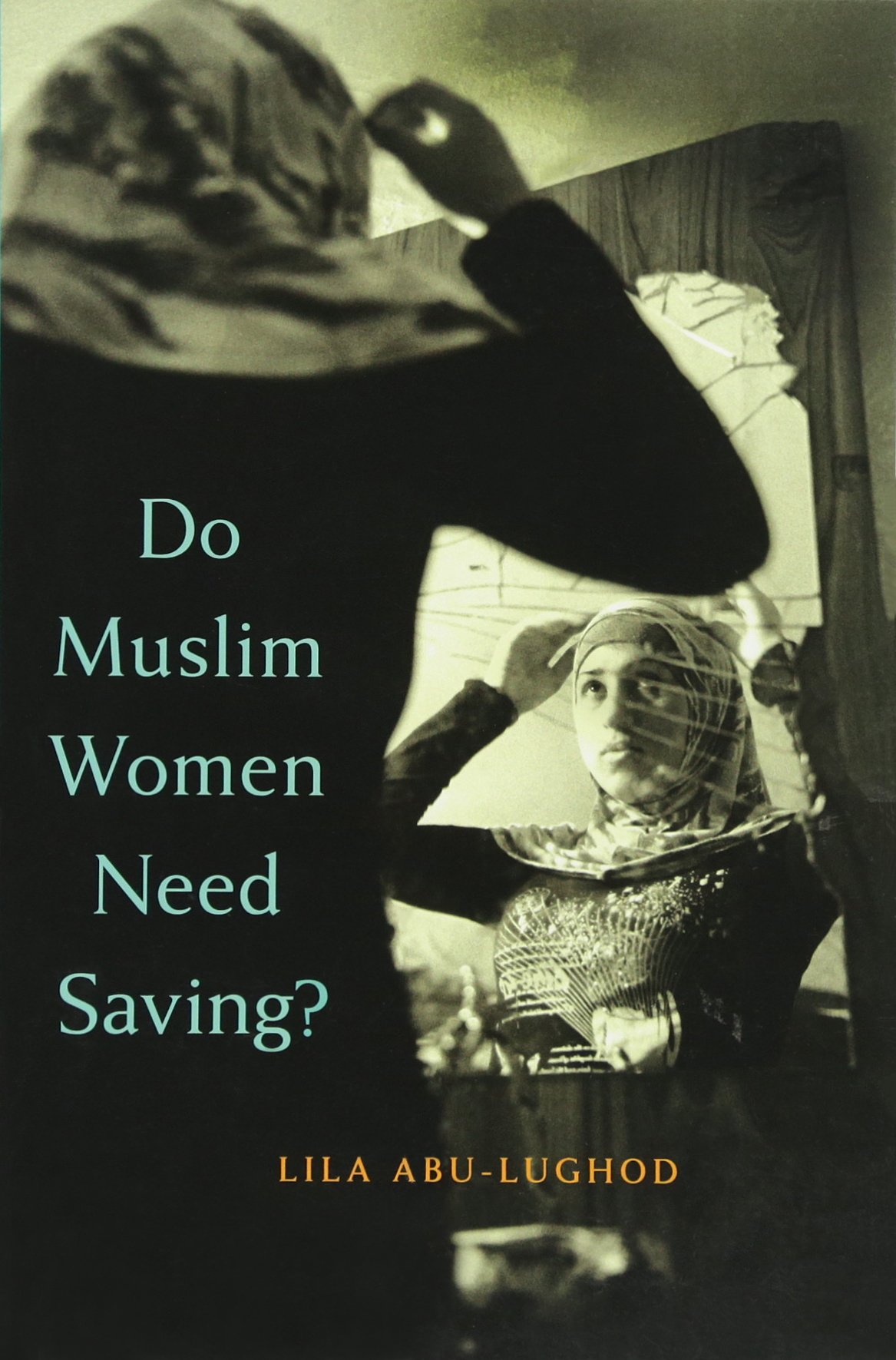 Do Muslim Women Need Saving?
In an important book regarding the widespread notion that "Muslim women must be liberated from Islam and its oppressive rules", Lila Abu-Lughod an American-Palestinian anthropologist poses the question "Do Muslim women really need saving"? She argues that if humans are social entities raised in different historical context, then freedom must have different meanings for any particular community. She stresses on western activists' obsession with Muslim women (specially veiled ones), all the while feeling sorry for and superior to them. Abu-Lughod is skeptical about their intentions of enforcing a western definition of "women's rights" and asks why they are only focused on saving them from Islam and Muslim men, while ignoring other problems such as Palestinian women's sever condition in an apartheid regime. She also holds Western powers accountable for their historic engagements in the Middle East that had effected today's cultural and political structure of the region in an immense way.
«We should want justice and rights for women, but can we accept that there might be different ideas about justice and that different women might want, or even choose, different futures from ones that we envision as best?»
You can read Abu-Lughod's article here:
آیا زنان مسلمان به نجات‌دهنده نیاز دارند؟
در این کتاب، لیلا ابولغد انسان شناس آمریکایی/فلسطینی این ایده فراگیر غربی که «زنان مسلمان باید از بند اسلام و قوانین سرکوبگرش رها شوند» را به چالش می‌کشد و می‌پرسد «آیا زنان مسلمان واقعا به نجات‌دهنده نیاز دارند»؟ ابولغد استدلال می‌کند اگر انسان‌ها موجوداتی اجتماعی‌اند که در بسترهای تاریخی متفاوت رشد می‌کنند، آنگاه در هر گروه و اجتماع خاص آزادی باید معنای متفاوتی داشته باشد. او بر توجه وسواس گونه‌ی فعالان غربی به زنان مسلمان (بخصوص محجبه) انگشت گذاشته و می‌گوید این توجه با احساسی از فرادستی و ترحم آمیخته است. ابولغد نسبت به این فعالان بدبین است و نه تنها نیتشان در پیش‌برد تعریفی غربی از «حقوق زنان» را زیر سوال می‌برد، بلکه می‌پرسد چرا آنها تنها بر نجات زنان از دست اسلام و مردان مسلمان متمرکزند و به دیگر مشکلات زنان مسلمان (مانند شرایط وخیم زنان فلسطینی در رژیم آپارتاید) اعتنایی ندارند. او قدرت‌های غربی را به چالش می‌کشد و دخالت‌های تاریخی آنها در خاورمیانه را یکی از عوامل تعیین‌کننده در شکل امروزی ساختار فرهنگی و سیاسی این منطقه می‌داند.
برای مطالعه‌ی بیشتر، می‌توانید مقاله‌ی لیلا ابولغد را با کلیک روی دکمه‌ی زیر دانلود کنید.