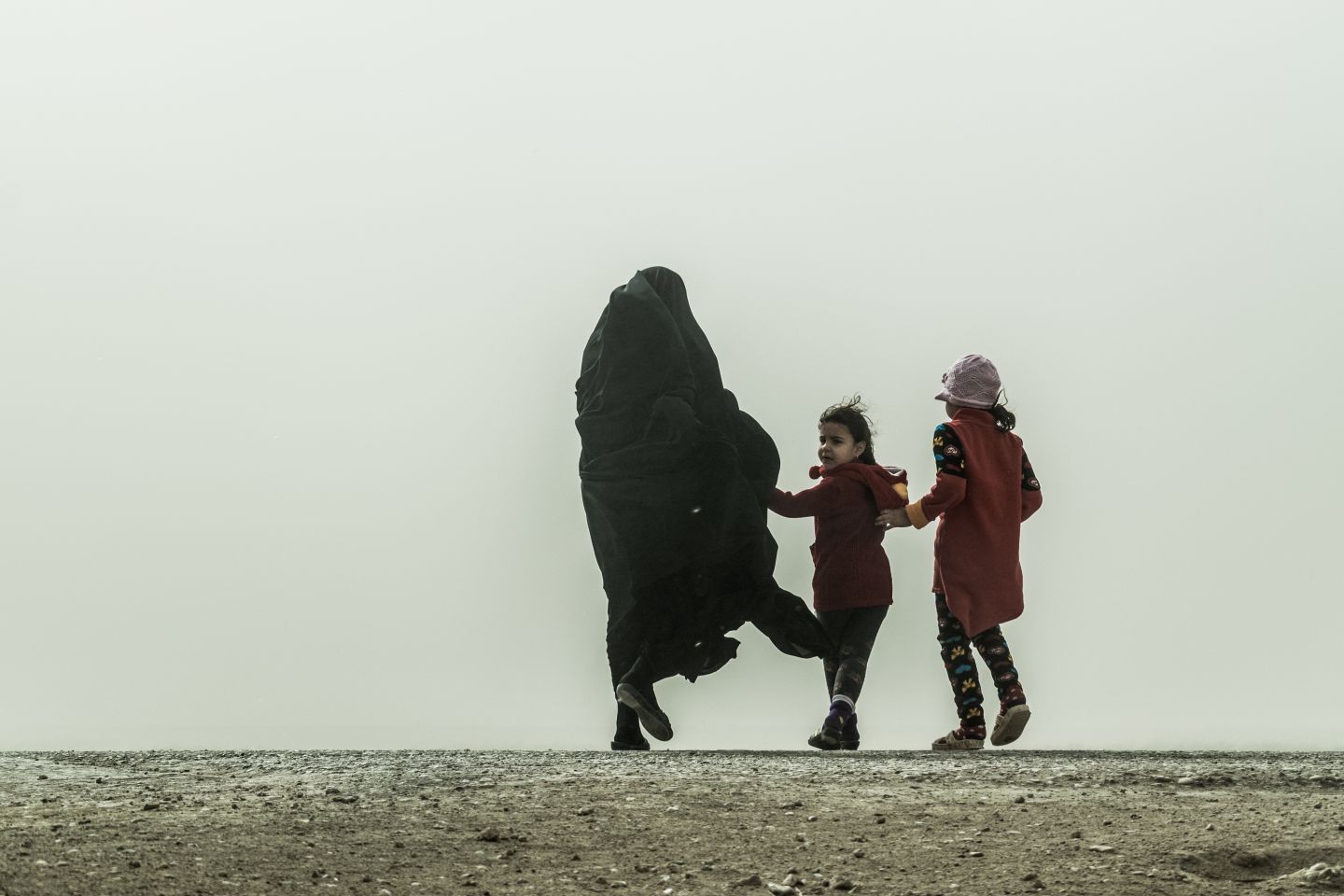 Economic sanctions affect people locally, but are enacted by policy makers abroad who do not have understanding of how sanctions work within a targeted economy. Regionally, the impacts of economic sanctions resonate, especially across the border in Iraq. In 1990s, multilateral economic sanctions were enacted against Saddam Hussein's Baathist regime and like Iran today, the sanctions had 'few' impacts on the regime and 'profound' ones on civilians (Buck 76). The 'profound' effects were especially severe among people who were already socio-economically vulnerable, like women.
A gendered understanding of sanctions highlights how pregnant and lactating women, mothers, and widows had a compounded susceptibility to the destabilizing nature of sanctions. As traditional 'reproducers' and managers of domestic affairs, women had to navigate food prices increasing by 37 times (Buck 79). 567,000 children died and child mortality increased severely in part due to economic sanctions (Al-Ali 747). Women, who were active in Iraq's public sectors as students and workers, disproportionately lost jobs with female employment decreasing by 13% (ibid) during sanctions.
A gendered understanding of conflict as a whole also shows that how men were also targeted and affected. In relation to sanctions, men are also affected by the socially constructed 'bread winner' masculinity and the pressure to fulfill economic expectations within a family even during an economic conflict. Overall, the historical impact of sanctions on Iraqis and the present-day ones on Iranians show how sanctions work within economies and how they target different people.
Sources:
Lori Buck, Nicole Gallant and Kim Richard Nossal, "Sanctions as a Gendered Instrument of Statecraft: The Case of Iraq," Review of International Studies 24, no. 1 (Jan., 1998): 69-84.
Nadje Al-Ali, "Reconstructing Gender: Iraqi Women between Dictatorship, War, Sanctions and Occupation," Third World Quarterly 26, no. 4/5 (2005): 739-758.
تحریم‌های اقتصادی تاثیری مستقیم بر مردم داخل مرزهای یک کشور دارد، اما توسط سیاست‌گذارانی خارج از مرزهای آن کشور اعمال می‌شود که هیچ درکی از آثار و پیامدهای تحریم برای مردم عادی (یا توجهی به آن‌ها) ندارند. در منطقه‌ی خاورمیانه آثار تحریم‌های اقتصادی یادآور دورانی مشابه در آن سوی مرز‌ است: عراق. در دهه‌ی ۱۹۹۰ تحریم‌های اقتصادی چندجانبه علیه رژیم بعث صدام حسین اعمال شد و درست مانند امروزِ ایران، این تحریم‌ها پیامدهای «محدودی» برای حاکمیت، ولی آثار مخرب و «عمیقی» برای شهروندان و غیرنظامیان به همراه داشت (Buck 76). این آثار مخرب روی افرادی که از نظر اجتماعی‌ ‌اقتصادی آسیب‌پذیرترند ـ مانند زنان ـ شدت و عمق بیشتری دارد.
رویکردی جنسیت‌ـ‌محور به تحریم‌ها نشان می‌دهد زنان باردار، شیرده، مادران و زنان بیوه از حساسیت ویژه‌ای در قبال ماهیت بی‌ثبات‌کننده‌ی تحریم‌ها برخوردار بودند. از آنجا که بطور سنتی نقش بازتولید و مدیریت امور منزل با زنان است، آن‌ها در طول تحریم‌های فلج کننده‌ی عراق مجبور بودند راهی برای بقای خانوار در شرایط ۳۷ برابر شدن قیمت اقلام خوراکی بیابند (Buck 79). در این دوران بیش از ۵۶۷ هزار کودک جان خود را از دست دادند و نرخ مرگ و میر کودکان به شدت افزایش یافت که یکی از دلایل عمده‌ی آن، تحریم‌های اقتصادی بود (Al-Ali 747). زنان که در بخش عمومی عراق به کار و تحصیل مشغول بودند، در دوران تحریم با شیب تندتری از بازار کار خارج شدند نرخ اشتغال زنان ۱۳درصد سقوط کرد (همان).
همچنین رویکردی جنسیت‌محور به چنین مناقشاتی نشان می‌دهد مردان نیز تحت تاثیر این تحولات قرار گرفته و هدف تحریم‌ها واقع شدند. در دوران تحریم مردان با برساخته‌ی اجتماعی مردانگی و «نان آوری خانواده» و فشار اجتماعی در برآورده کردن انتظارات اقتصادی خانوار حتی در دوران جنگ اقتصادی روبرو هستند.  بطور کلی مطالعه‌ی تاریخی تحریم‌ها بر مردم عراق، و تحریم‌های امروز بر مردم ایران، نشان می‌دهد تحریم‌ها چگونه اقتصاد کشور هدف را متاثر ازخود کرده و گروه‌های مختلف اجتماعی را تحت تاثیر قرار می‌دهند.